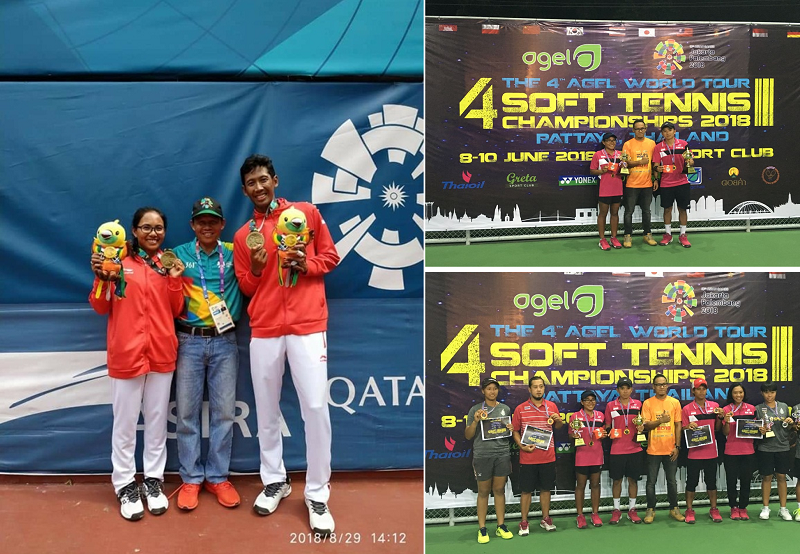 Esaunggul.ac.id, Asian Games 2018 was over a few days ago. From the competition, Indonesia successfully ended its Asian Games journey in fourth place comprising 31 golds, 24 silvers and 43 bronzes. From 98 medals achieved, one of them is from soft tennis branch. She is Dwi Rahayu Pitri who studies in Computer Science Faculty in Universitas Esa Unggul.
Dwi Rahayu Fitri is usually called Ayang, she interests about soft tennis and it can be said accidentally. Initially, she wrestled in the tennis world. But, there is an offer for her to move to soft tennis, and she tried. Unexpected, from the soft tennis, she gave the good result for Indonesia.
Ayang's part in Asian Games 2018 is pretty good. She was able to be a champion in Group H. Unfortunately, that positive trend should be stopped in semifinal because she should surrender from Taipei, China. "In the beginning, I had time to dominate 2-1 but because I am not consistent,  so I should have lost 2-4," she said. Nevertheless, she is still grateful for the positive result by reaching a bronze medal in her hand.
On the side of her busy life as an athlete, Ayang is doing the undergraduate thesis. She has been taking focus for Public Relations in communication. Therefore, she should divide her focus. Lately, there are many Training Center (TC) that must be passed. One of them is the Training Center in Korea.
"I must be smart at sharing time, after Asian Games, I try to finish my undergraduate thesis." said this 2015 student .