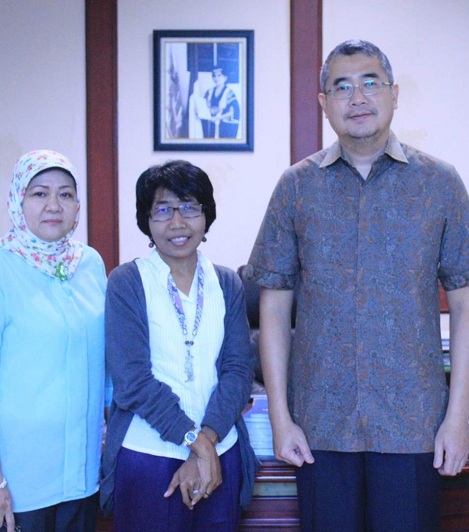 UNIVERSITAS ESA UNGGUL COLLABORATES WITH UNIVERSITY OF INDIA
Esaunggul.ac.id. Esa Unggul University started the cooperation with universities abroad. This time, the countries that became the goal of the cooperation is India. The beginning of the exploration of cooperation with India is done with a visit of the military attache of the embassy of Indonesia culture and education, Lestyani, Universitas Esa Unggul, Kebon Jeruk on last Monday.
Lestyani Yuniarsih said, India to be one of the countries right to become the targets of the cooperation with universities in Indonesia. Because India became one of the directions of technological development especially in terms of human resources. India many technology experts engaged in a number of the world's technology such as Google, Facebook until Microsoft.
''India became one of the purposes of cooperation on education in technology, this is proven by the IT personnel of India located in the ranks of the world's technology companies. In India, there is a territory such as silicon valley in United States, Bangalore, India. This town has many office buildings and the manufacturer relating to the technology.
If Universitas Esa Unggul was interested with a number of educational programs in India, Esa Unggul will send students to a number of scholarship in Indonesia. Such as Dharmasiswa, Keminfo, PNB to LPDP. Scholarship programs and cooperation of education that are currently fueled by India is the synergy of national programs and the joint statement of the Prime Ministers Nendra Modi visit in Indonesia.
Lestyani hopes future realization of taxation cooperation it is able to be realized as soon as possible to support the development of technology and information education. '' I hope this cooperation several realizations is done, because by opening faucets in cooperation in India, our country while preparing energy experts in particular in the field of it, of course, in addition to the field as well as health workers.