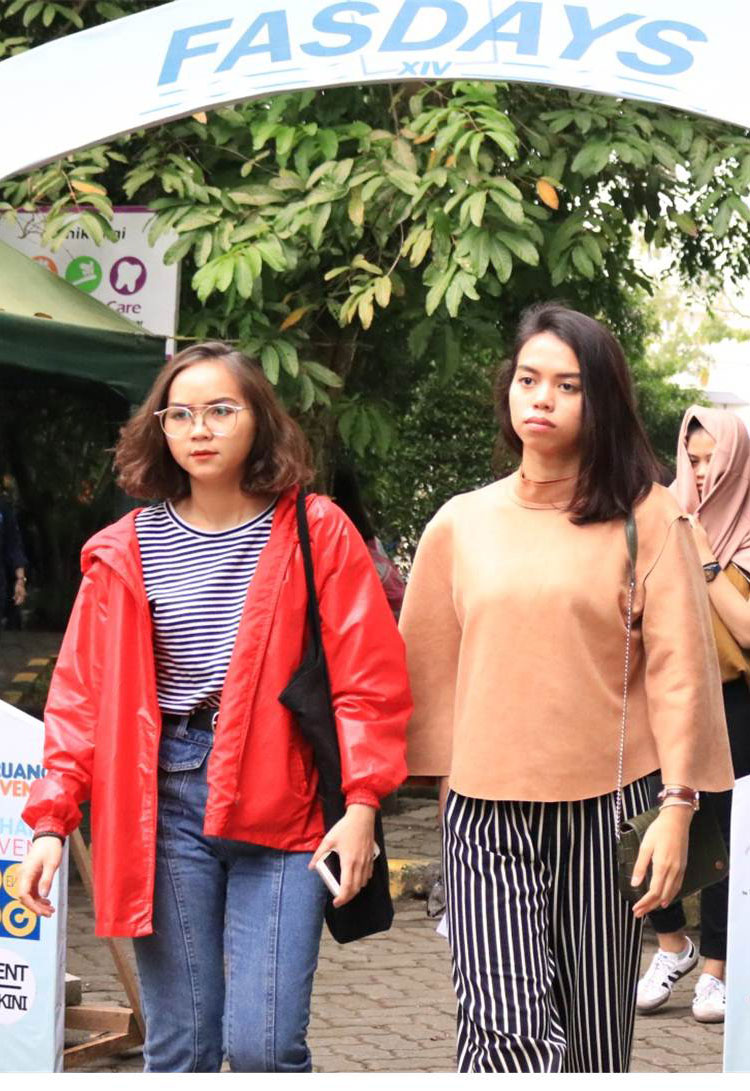 Young and Cultured in Fasdays 2019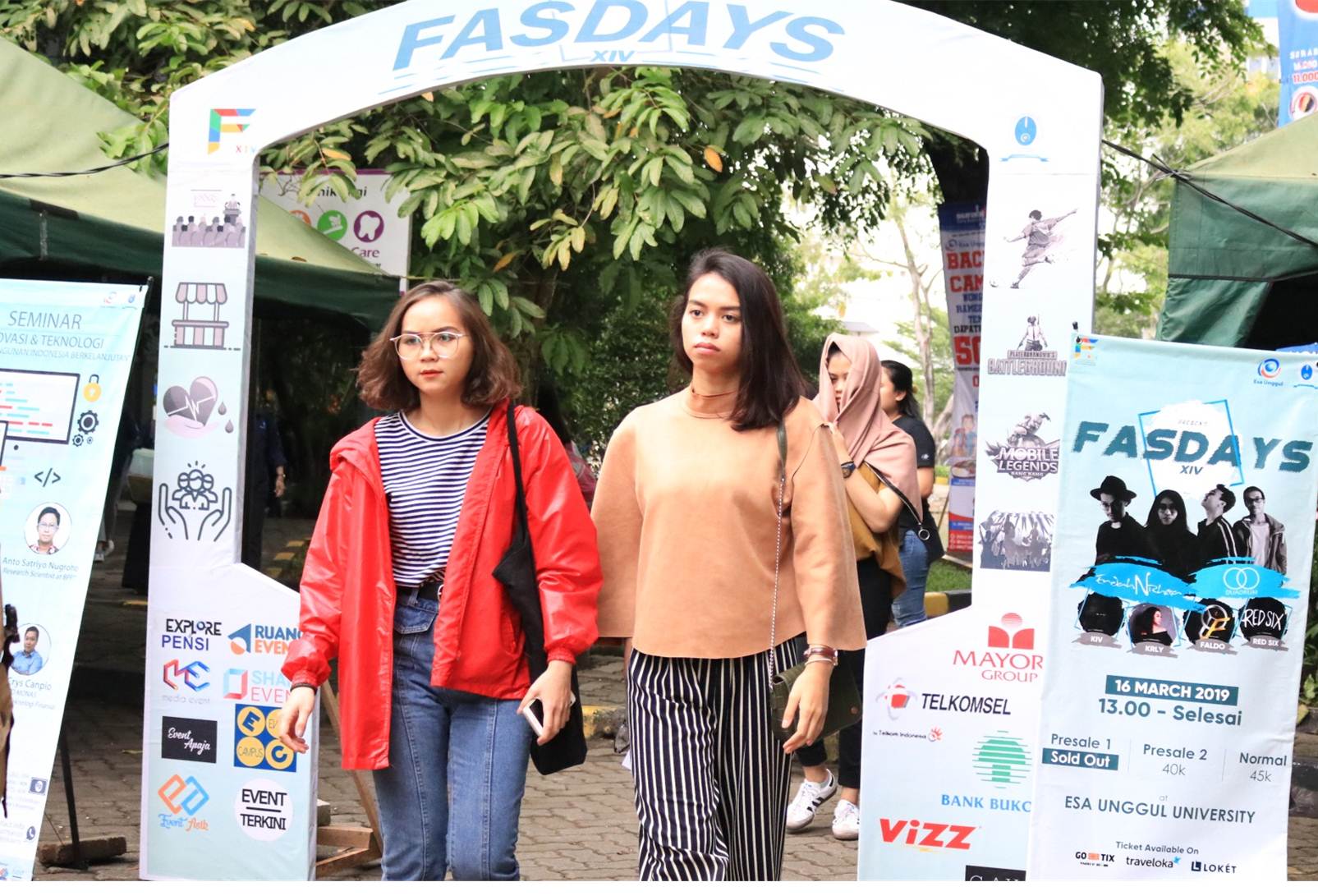 Esaunggul.ac.id, Esa Unggul University Faculty of Computer Science (Fasilkom)'s Student Executive Board held a Fas Day 2019 event. Fas Day is an annual event to commemorate EUU Fasilkom Anniversary. This year, Fasday was held to commemorate the 14th Fasilkom Anniversary. The theme raised in Fasdays 2019 this time is Young and Cultured.
Sabri, Chairperson of Fasdays 2019, explained that young and cultured themes were chosen to provide awareness to young people, especially Esa Unggul students, not to eliminate Indonesia's national cultural identity, even though information flows, technology, and outside cultures easily enter Indonesia. In fact, young people who are the successors of the nation should be proud of their own culture and should be able to preserve it.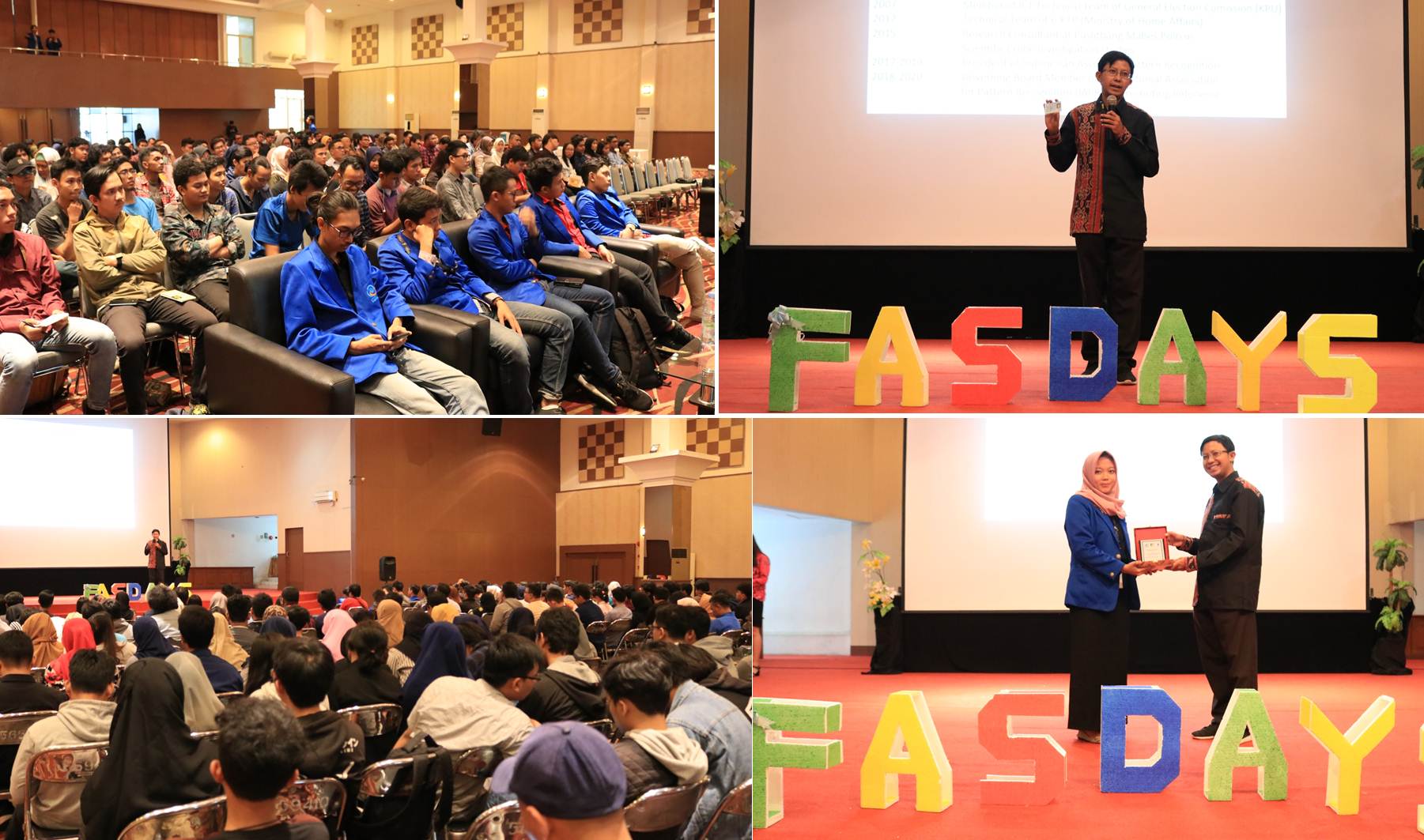 "The theme that we choose now is very much in line with the phenomenon of Indonesian youth who have been affected by information and technology that is very rapidly spreading, oftentimes they leave and are indifferent to culture, for that reason, Fasdays especially invites millennial generation to see how diverse Indonesian culture is and encourage young people to advance technology with the character of culture and sportsmanship," Sabri said, at Esa Unggul University some time ago.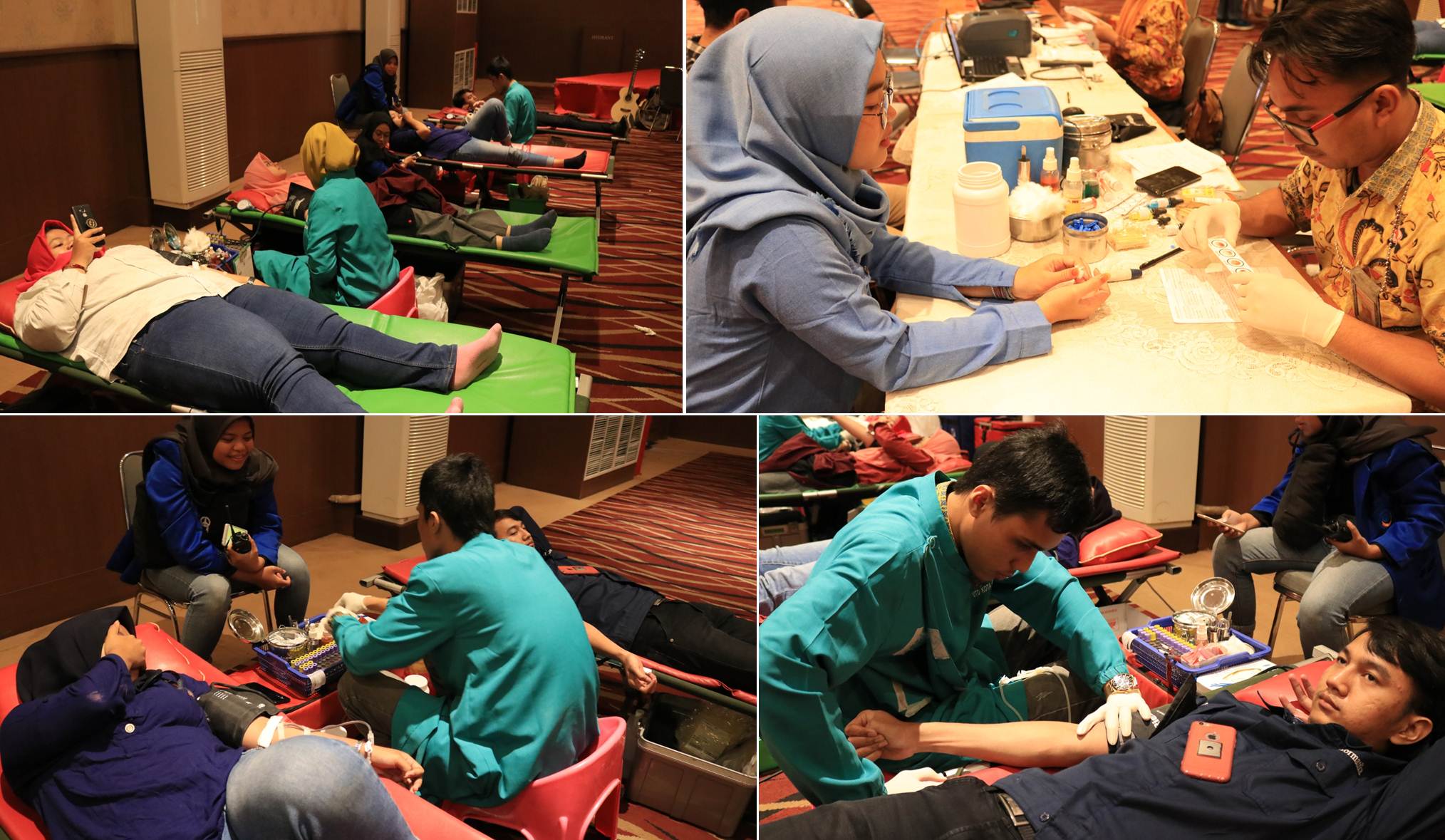 A number of activities were held to make Fasdays 2019 more lively, Sabri explained that on the first day, Fasdays held a Bazaar for three days. This bazaar offers a number of foods, cosmetics and clothes that can be purchased by students at affordable prices. In addition to the Bazaar, Futsal and E-Sport Tournaments were also held. Meanwhile, on the third day, a Seminar was held, in which it discussed matters related to Technological Innovation for Sustainable Indonesian Development. Meanwhile on the last day of Fasdays, a musical stage was held, where it presented a number of famous musicians, one of them were Endah and Rhesa.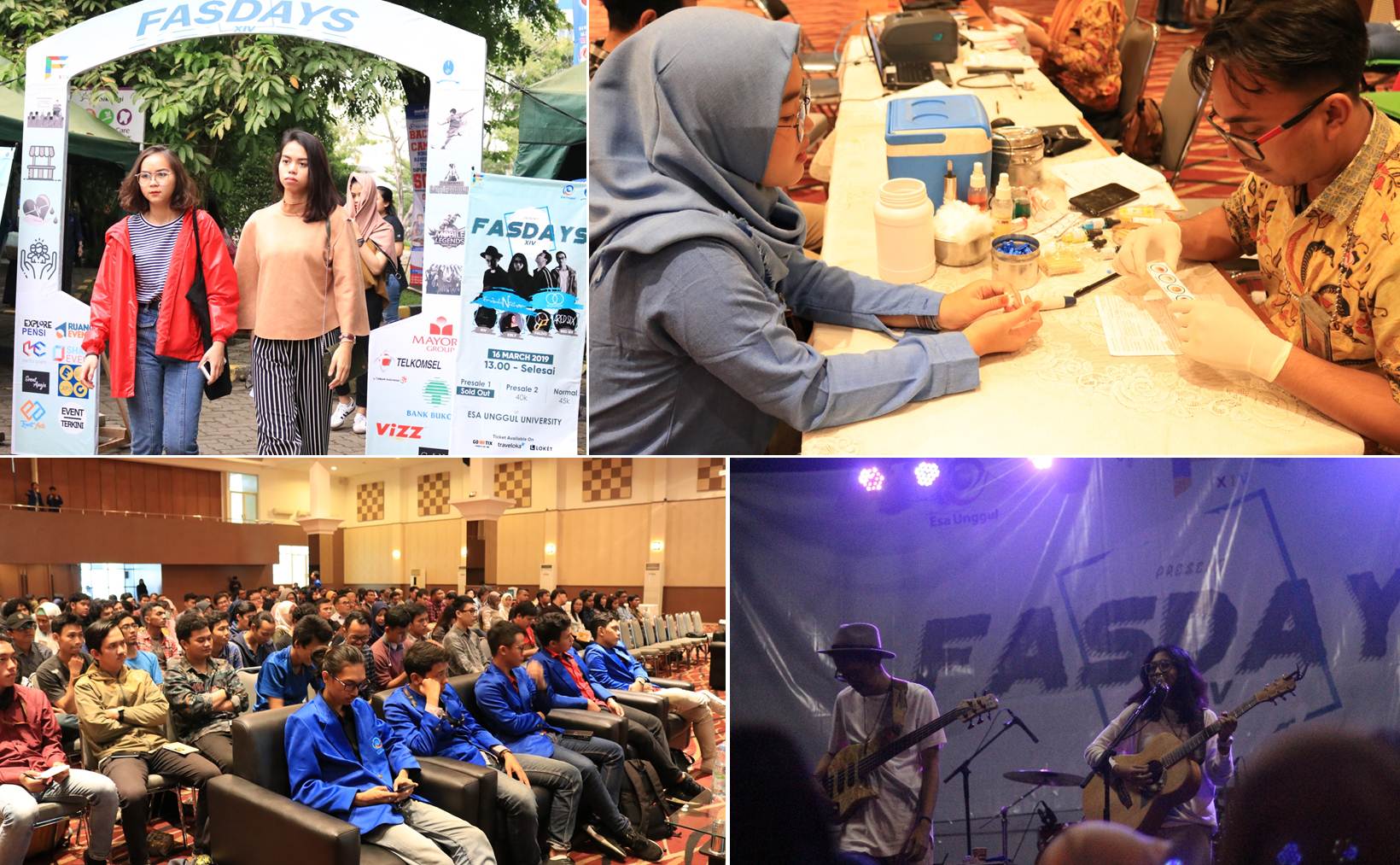 "The Fasdays event was held for three days from March 11 to 16. A number of activities were carried out, such as Bazaars, PUBG and MBBB game tournaments, there were also seminars related to innovation and technology and on the last day we held a music stage to liven up the atmosphere of Fasdyas 2019, "He said.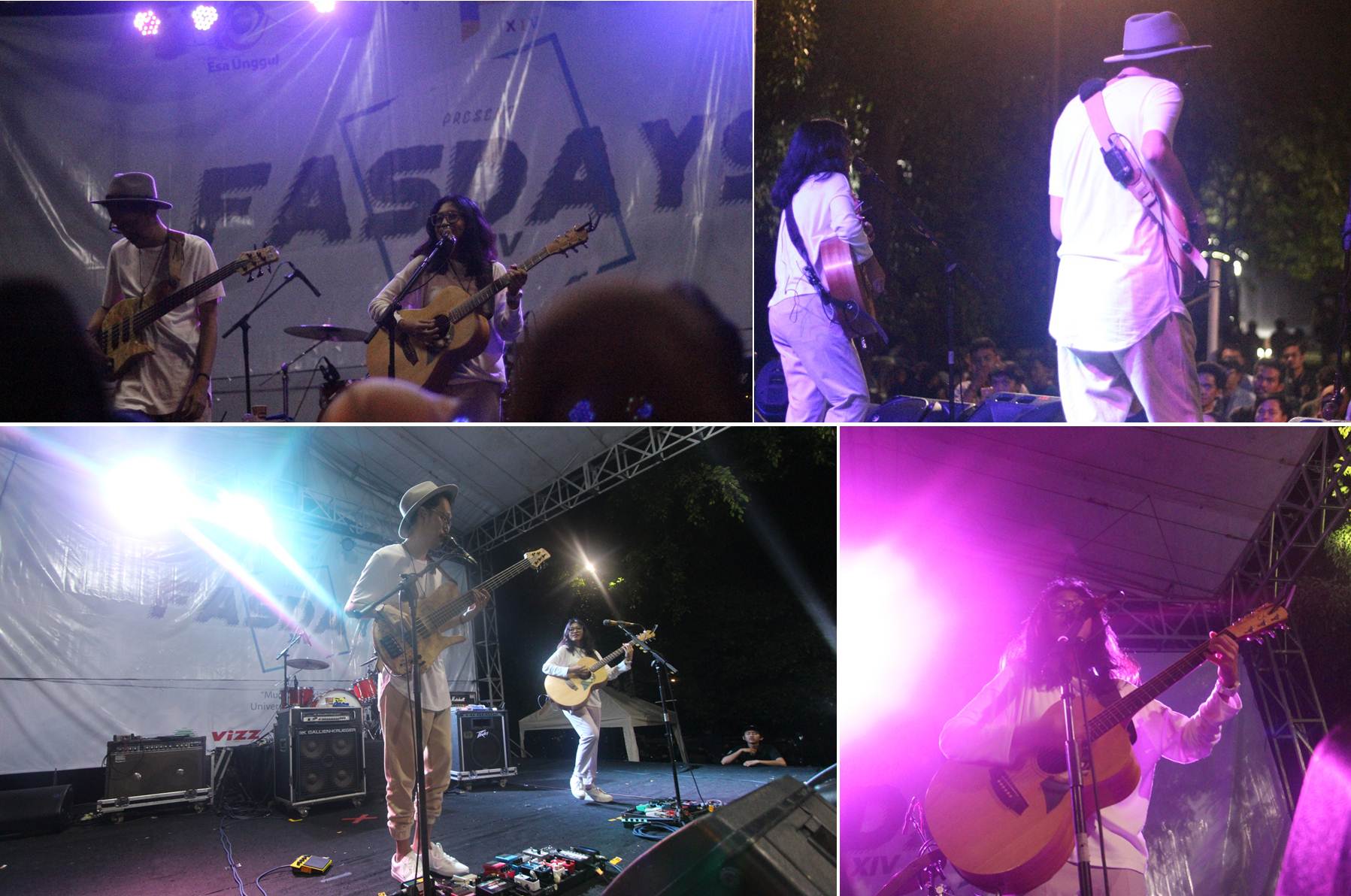 Sabri and Fasilkom's friends hoped that this event can be held again next year because the activities were very positive and hopefully Fasdays 2019 will be able to provide benefits to young people, especially for Esa Unggul students to improve awareness of Indonesian culture.