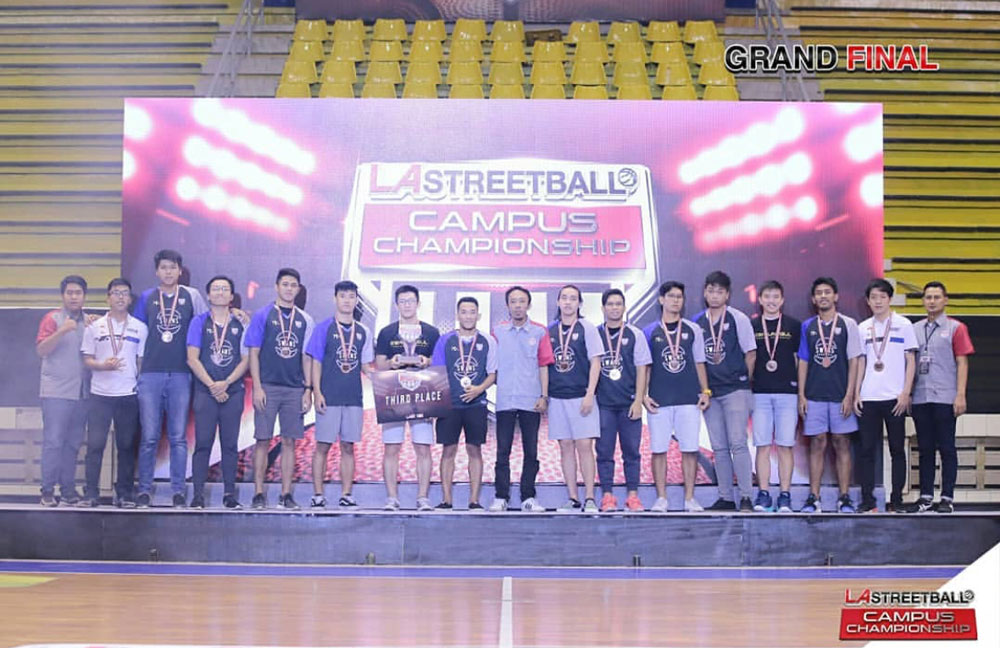 Good news came from the EUU Basketball Team (The Swans) again. The Swans' men's team won 3rd place in the 2019 LA Streetball Campus Championship held at GOR C'Tra Arena, Bandung. The LA Streetball Campus Championship was held on March 6 to 10, 2019. The event was attended by eight best national teams such as Padjadjaran University, Telkom University, ITHB, Parahyangan University, Ubaya, Esa Unggul, STIE Bhakti Pembangunan and Airlangga University.
One of the players from The Swans, Agus Salim was nominated to be one of the 10 best players in the event, and had the opportunity to compete for the LA Streetball CTW 2019 Team against the basketball team in Manila Philippines on March 26 to April 2, 2019.
2019 LA Streetball CTW coach, Antonius Joko said that the 10 best players from this competition will be trained in a short training camp in Jakarta on March 18-25, 2019. Joko also stated that the ten best players brought to Manila were selected based on performance statistics and their contribution to team performance. "We will train those who are selected to fight matches in Manila, as well as to prepare for the Asian championship in China," Antonius Joko said.
Congratulations to members of The Swans who have competed at the 2019 LA Streetball Campus Championship. Keep the spirit up and keep practicing!