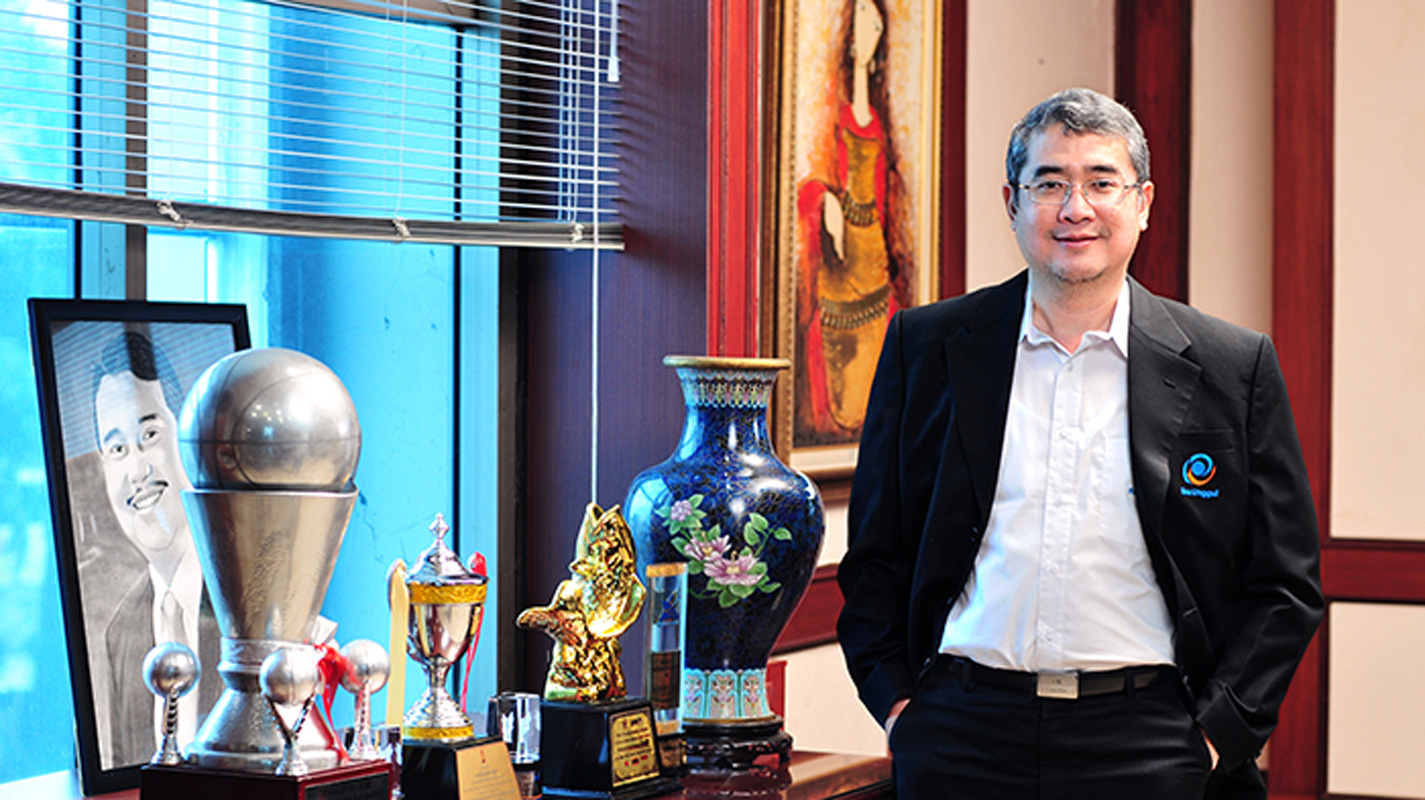 Assalamu'alaikum Warahmatullah Wabarakatuh, Best Wishes to us all.
Esa Unggul University (EUU) vision is to become one of World-class universities based on intellectuality, creativity, and entrepreneurship which excels in quality management and execution of University's value of education, research, and community service.
What we define by becoming World-class university is to refer to world-class university standards and to apply their best practices. This institution will try to produce output, whether in terms of research or community services, whose contributions will be acknowledged by global communities. Even more importantly, EUU will try its best to produce competent and globally competitive graduates.
In order to become a world-class university, this institution surely has to be supported and also produce human resources that not only has high level of intellect, but also creative and entrepreneurial. What we meant by highly intellect human resources here are people who are smart, capable of thinking critically and analytically in developing ideas and new knowledge. Creative human resources are people who are innovatively capable of economically applying new knowledge to create things that can increase people's welfare. Entrepreneurial human resources are those who are able to pack and sell those product of innovation, so that they can generate economic profits.
Based on those vision, the word creative and entrepreneurial were chosen to be EUU's jargon and was explicitly displayed as the spirit and main theme that will colour whole progress of EUU in the future. In terms of entrepreneurship development, EUU always keep working on establishing collaboration with various parties. This has been proven by the facts that EUU established collaboration with several state-owned enterprises. Form all those collaborations, EUU has fostered 432 small and medium enterprise partners, giving out scholarships, entrepreneur-internship program, entrepreneurship course modules and initial business capital for students, as well as entrepreneurship training for lecturers. Moreover, to increase entrepreneurial culture among students, starting from 2009, EUU regularly held annual business plan (student plan) competitions. The winner of those competitions was given out starting capital for their businesses. The students were also encouraged to actively participate in various competitions and exhibitions at the national level in promoting their products.
In terms of creativity development, EUU had taken a strategic step through the establishment of faculty and study program that specifically explore and develop creative industries to complete Product Design and Visual Communication Design study program. The existence of this faculty is an embryo for the establishment of a creative center which is one of the centers of excellence that will become the icon of EUU. Starting from this year also, the competition for creative ideas and works will be the permanent agenda of the university. This activity is intended to stimulate the growth of creative atmosphere and culture in the academic community, especially among students.
Creative culture and academic atmosphere continue to be maintained through the exposure of student works and the expansion of networks with the potential industrial world to utilize the creative works of the academic community commercially.
We hoped that all information on this site can provide insight and appropriate guidance in deciding your future.
Esa Unggul University Rector's Welcome Speech
Dr. Ir. Arief Kusuma, A.P., MBA, IPU