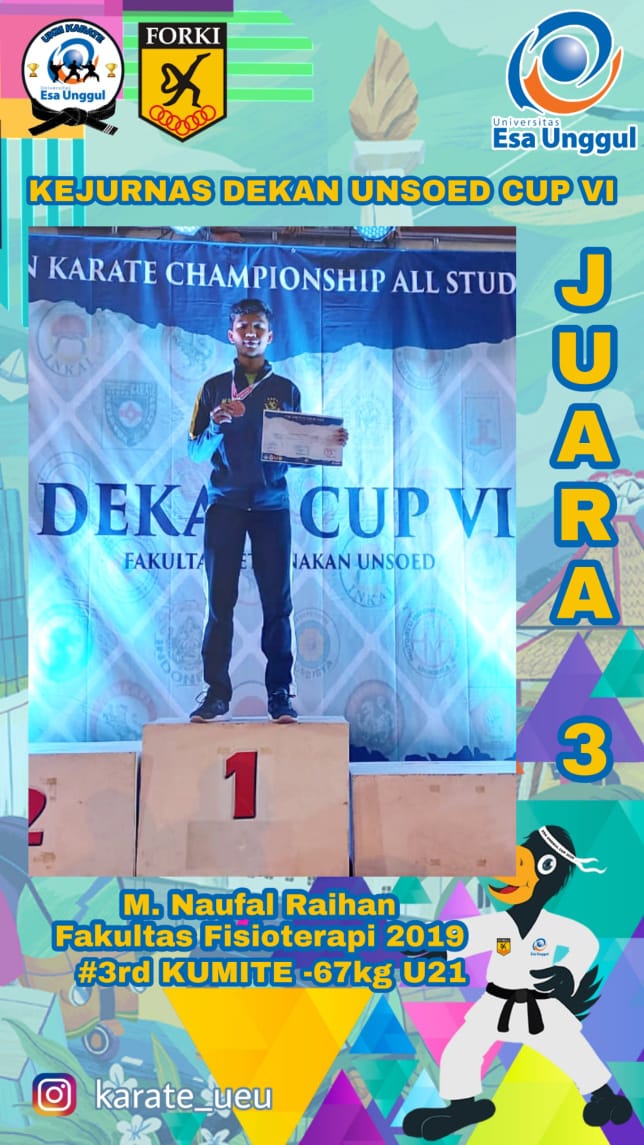 Esaunggul.ac.id, Good news, again, came from one of Esa Unggul students, Naufal Raihan, the Physiotherapy Student of year 2019 succeeded in winning the title in the Dean Cup VI Unsoed Championship held on 7-9 February 2020, at Graha Widyatama Unsoed Auditorium, Central Java.
Naufal said that at the Championship, he won the 3rd Kumite Individual in the -67kgs Male U21 category. He also felt grateful for the achievement because he could bring the title in the prestigious championship.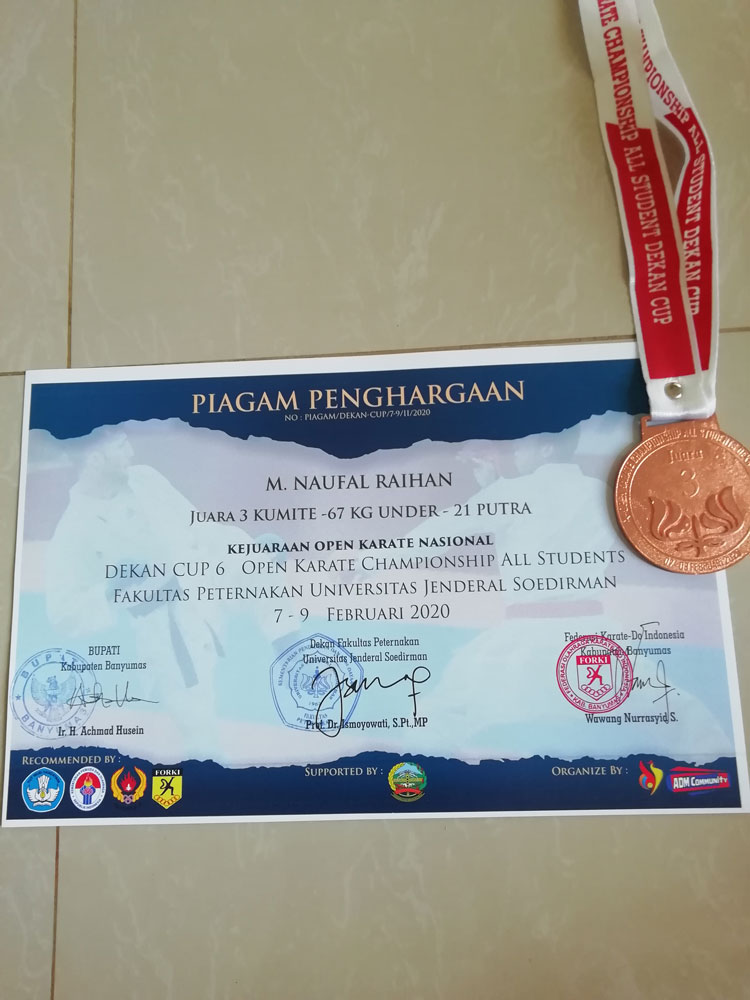 He also said that the success earned by him was not obtained easily. Before the Championship, Naufal had to train hard and consistently to master some techniques.
"Consistency is very crucial for an athlete to win in some events because consistency and hard work help me get the maximum results," he said.
Naufal also hopes that the achievements obtained by him can inspire Esa Unggul students to continue working and achieving in some fields that are mastered both academically and non-academically.
"The point is to pursue your passion, don't give up easily, achieving success is not easy, the most important thing is we have to try as much as possible and do not forget to pray always and ask for the blessing of parents," he concluded.