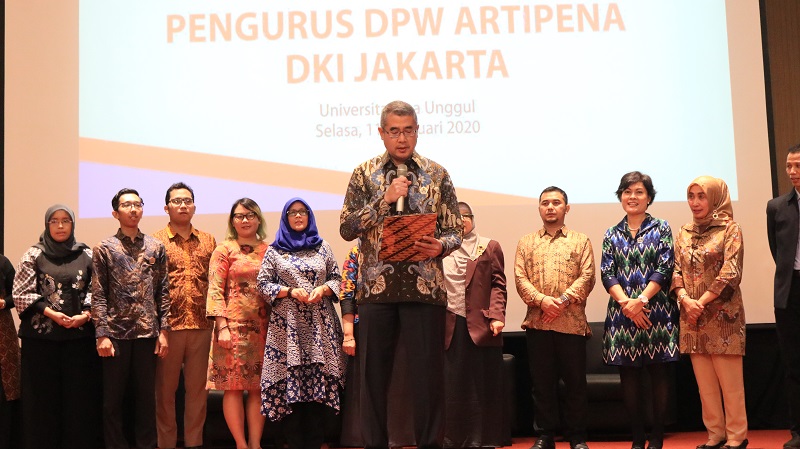 Esaunggul.ac.id, The high rate of drug abuse, especially among students, makes attention to the problem comprehensively to be carried out by involving many parties, both from the Government, Organizations, Institutions, and the community. Higher education as an educational institution takes the most significant role to reduce the number of drug abuse among students. It is the basis for the establishment of the Alliance of College Volunteer of Anti-Drugs Abuse (ARTIPENA).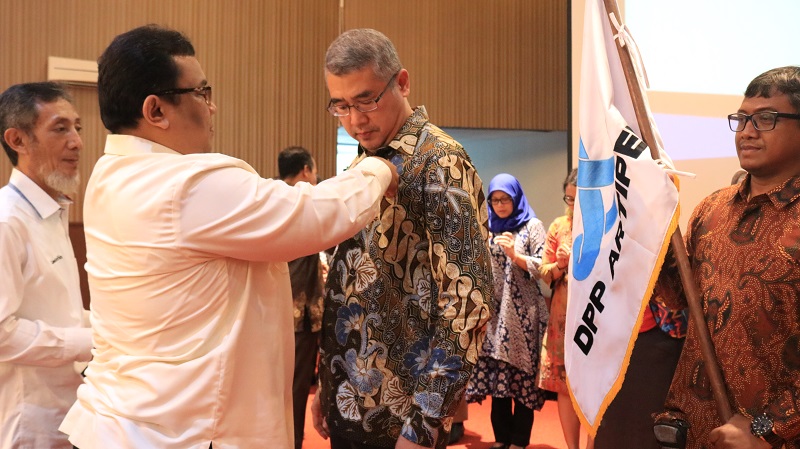 Esa Unggul University, as a higher education institution, also participated in some activities carried out by ARTIPENA to realize the Drug-Free Campus. One of the roles carried out is to become the venue for the inauguration of the DKI Jakarta ARTIPENA Regional Management Board (DPW) and National Seminar, which was held at the Kemala Ballroom Hall, Esa Unggul University, Kebon Jeruk, Tuesday (11/02).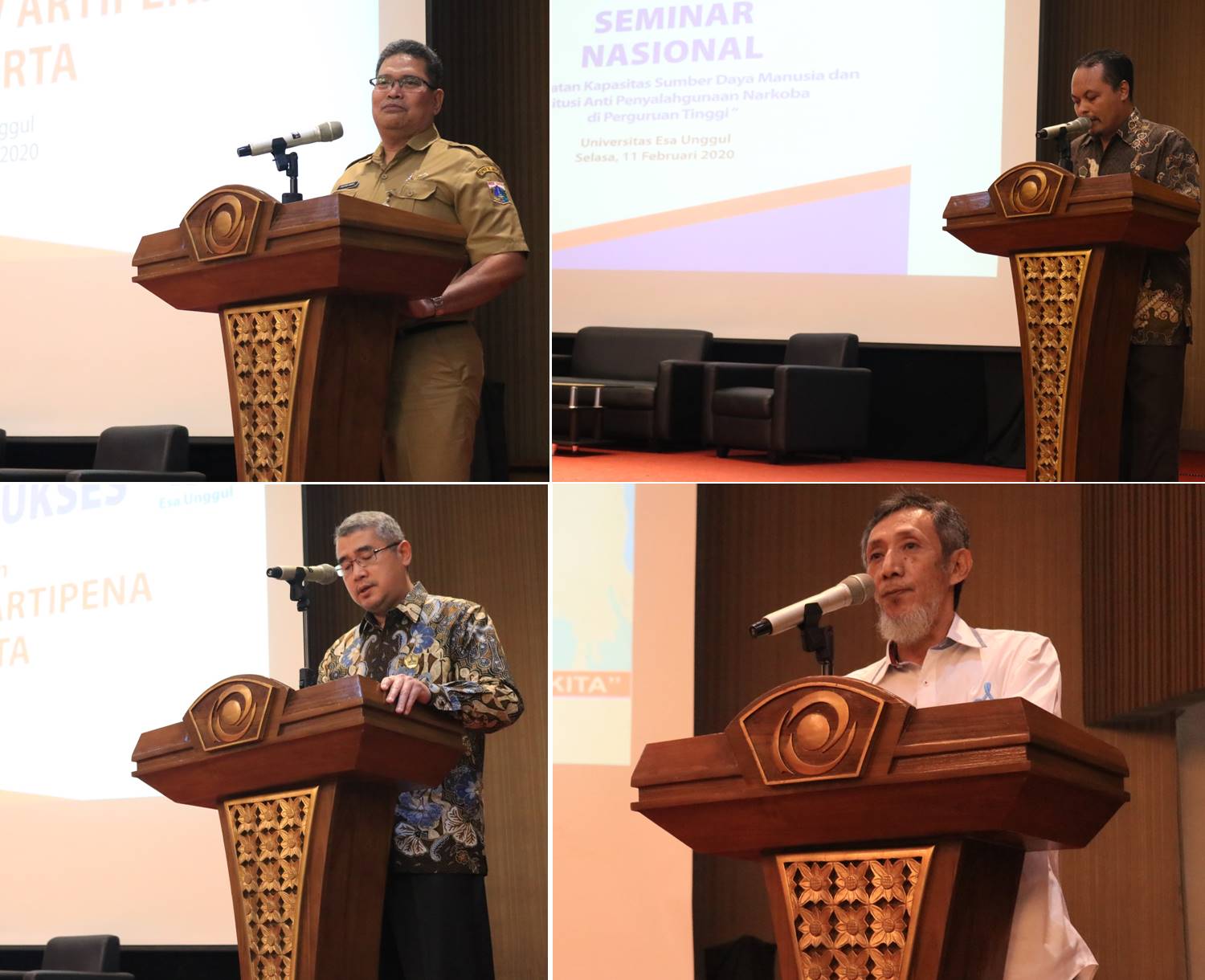 In the event, the Rector of Esa Unggul University, Dr. Ir. Arief Kusuma Among Praja, MBA, IPU, was officially appointed as Jakarta ARTIPENA Chairperson. In his remarks, Arief stressed the importance of paying serious attention to the younger generation, especially students, so that they would not fall into the black valley of drugs.
"Our duty as educators is to fortify our children so that they do not fall into drugs because our children are assets and successors to the nation. If drugs damage them, then this nation's hopes to build civilization are destroyed," Arief said.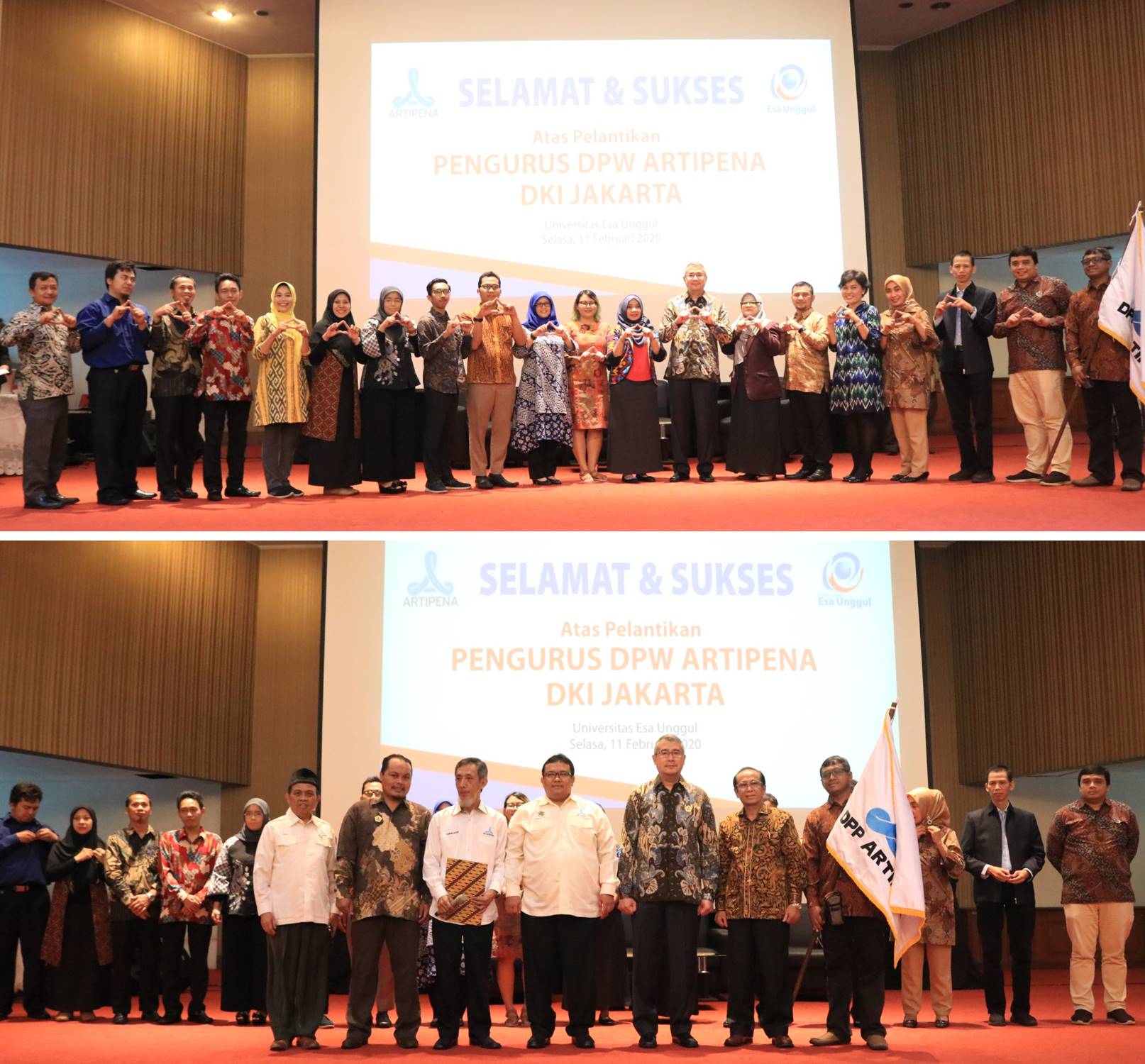 Head of the National Narcotics Agency, Drs. Heru Winarko, S.H in his remarks, advised that the inauguration of the DKI Jakarta Regional Management Board (DPW) could be a momentum for the elected Chairperson and ARTIPENA to provide their best contribution to the organization, to realize the vision of creating a Drug-Free Campus.
"To the officials appointed are hoped to work immediately, make strategic steps in implementing policies and carry out the vision and mission to realize a Drug-Free Campus," said Heru.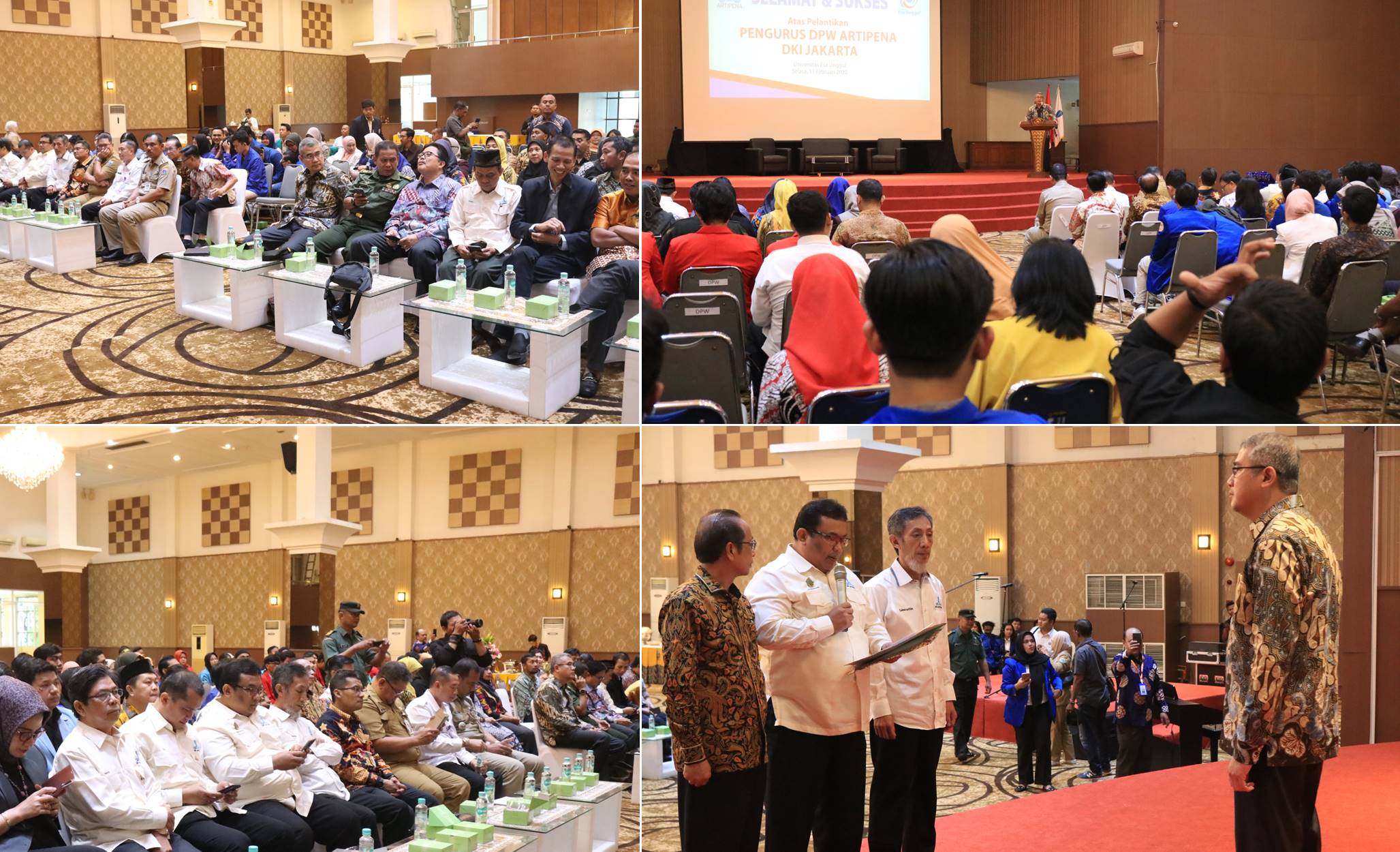 Meanwhile, the ARTIPENA National Seminar this time raised the theme "Increasing the Capacity of Human Resources and Anti-Narcotics Abuse Institutions in Higher Education." Several competent speakers were also presented at this national seminar, including Tasks Executor, Head of LLDIKTI region III Jakarta, Dr. Samsuri M.Pd., Deputy Dayamas BNN, Drs. Duncan Ismail and representative of PT. Satya Abadi Pharma. During this event, some other activities were also held, among others the reading of the ARTIPENA Integrity Pact, the inauguration of the IPWL (Reporting Obligatory Recipient Institution), and the signing of the MOU between Artipena and PT. Satya Abadi Pharma.