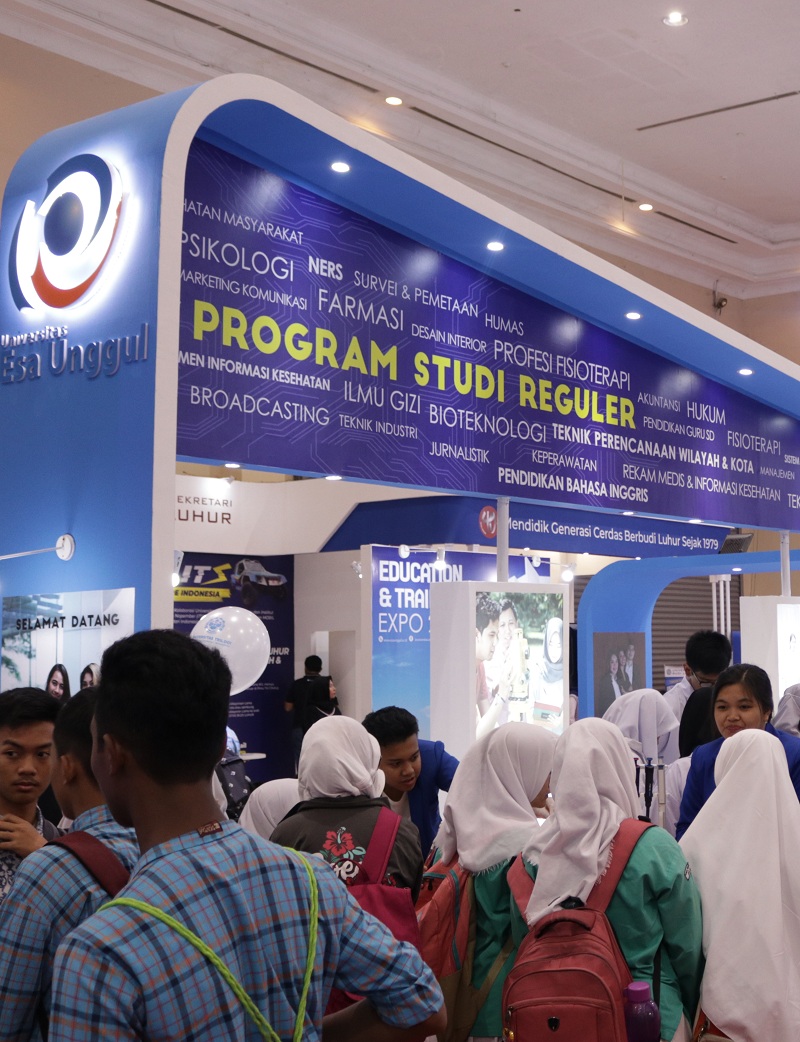 Esa Unggul University Participated in IIETE 2019 Exhibition at JCC Senayan
The education exhibition entitled Indonesia International Education and Training Expo (IIETE) was held on February 14-17 2019 in JCC Senayan. Esa Unggul University is one of the Higher Education institution that participated in IIETE which has entered 28 times. The IIETE was also held in collaboration with Indonesia Technologies and Supplies for Education and Professional Training (Edutech Expo).
IIETE was opened directly by the Head of the DKI Jakarta Education Department, Bowo Irianto along with representatives from the Ministry of Education and Culture. The IIETE Education Exhibition targets were 30,000 visitors from various circles, from senior high school students, university students, principals, lecturers, foundations to the general public. The participants who attended IIETE were 143 participants from locals and foreigners.
This year the theme of IIETE 2019 is "Preparing Millennials with Character and Excellence." It is very appropriate with Esa Unggul University vision to become an Enterpreneur campus so we can produce graduates who are characterized and superior quality in the future. In fact, in the era of Industry 4.0, Esa Unggul moves to become the campus of Digitalpreneur.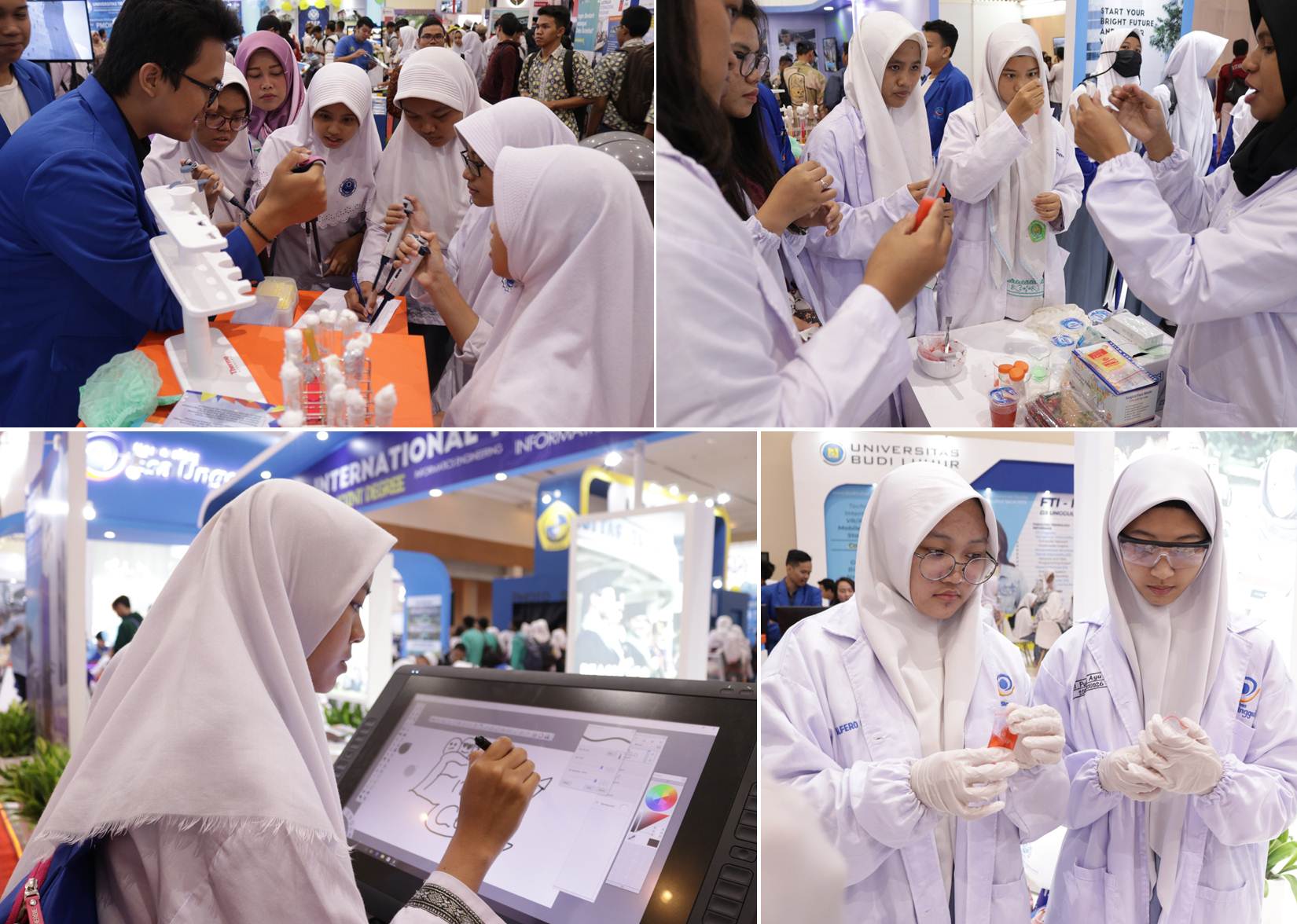 On the first day of the event, Esa Unggul University booth was visited by many visitors, mostly high school students, to find out information and see a number of creations on Esa Unggul display booth. The creations on Esa Unggul display booth such as Design, Robotics to Trophies obtained by Esa Unggul students in many competition. In addition, the Biotechnology Program of Esa Unggul University also held a DNA isolation, pipetting techniques and several Biotech student products including yogurt, cheese, orchid tissue culture, microbial culture art, microbial isolates from nature.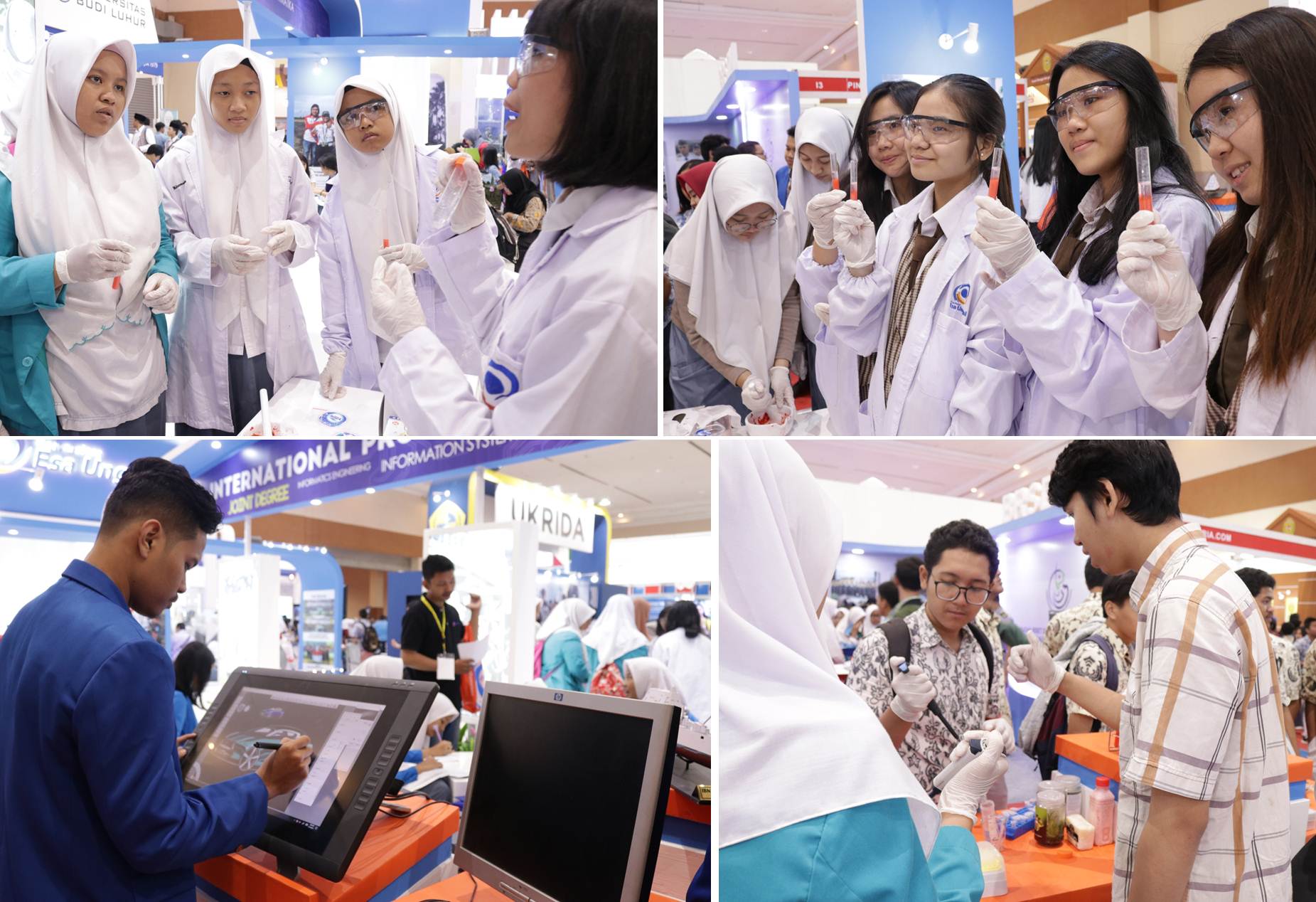 So what are you waiting for? Let's visit Esa Unggul booth on IIETE in Hall A 14 JCC Senayan. Many interesting things you will find here. Of course there are also many Scholarship offers up to 50% off payment for the first applicant.