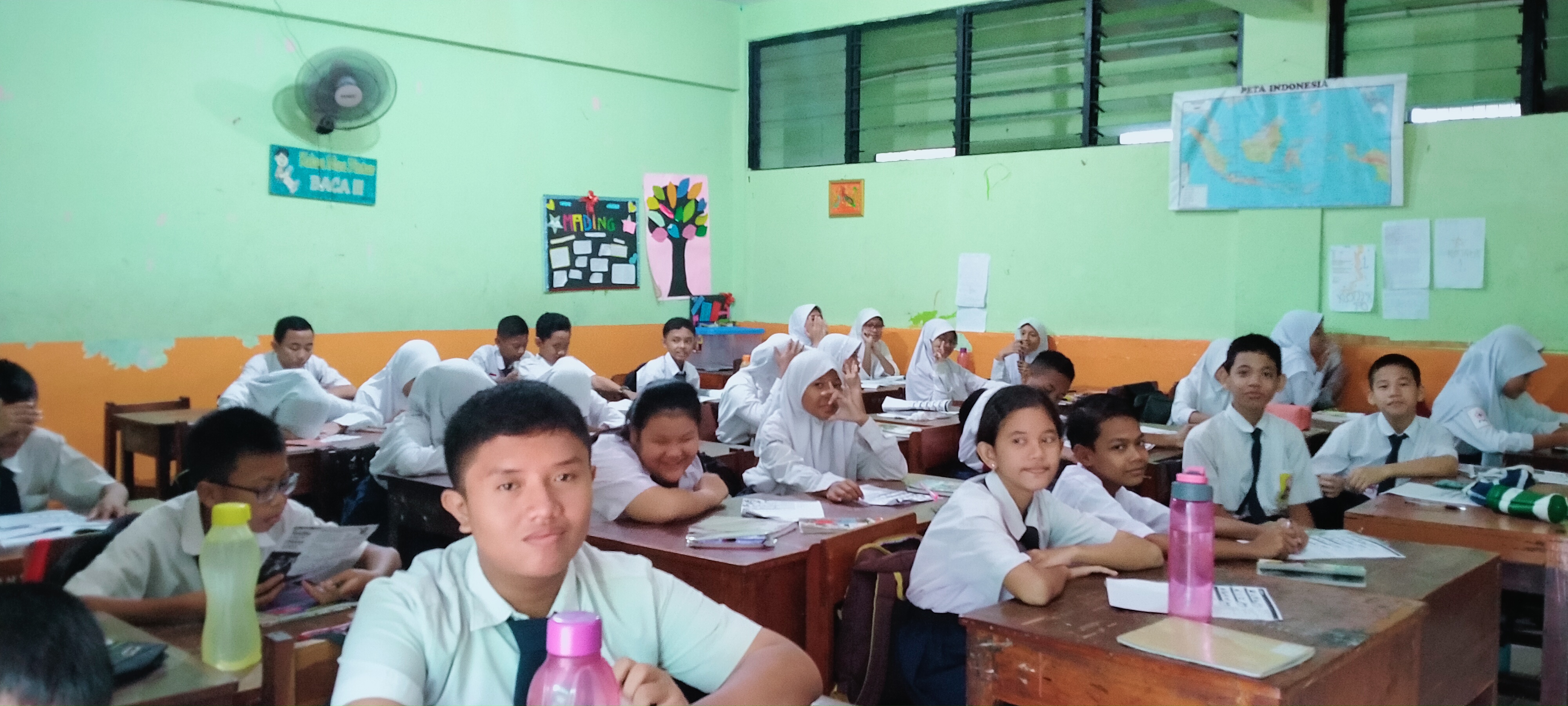 Esaunggul.ac.id, on Monday, 3 February 2020, the English Education Study Program held community service activities (Abdimas) at Junior High School 274 West Jakarta. Rika Mutiara, S.Pd., M.Hum, The Head of English Study Program said at the Abdimas this time, the students introduced to junior high students about multimodal literacy.
"So, students are taught to read graphs and analyze the purpose of an image in the article provided. During the activity, it is not uncommon for students to ask the meaning of a word in English to the college student" she said.
Rika also continued: "The students seemed very enthusiastic about what was taught by the Esa Unggul students, because what they were taught was related to healthy eating patterns, such as how to consume junk food or how much serving 4 healthy and 5 perfect foods."
"This Abdimas is very useful for students and FKIP students, especially English Education. In Abdimas, students can learn new knowledge apart from their teacher, and for college students, they can learn to familiarize themselves in front of students." Explained one of Abdimas' members.
This Abdimas was attended by 2 lecturers and 11 students, namely:
Rika Mutiara, S.Pd., M.Hum.
Rosalina Nugraheni Wulan Purnami, M.Pd.
Nurjannah
Anes Eka Lestari
Annisa Deliza
Asep Riyadi
Ervina Nasution
Cindy Aulia Deviani
Dorce Apriyurita
Khoirunissa Wardi
Balqis Azzahra
Chairunisa (angkatan 2019)
Puji Ismi Zakiah