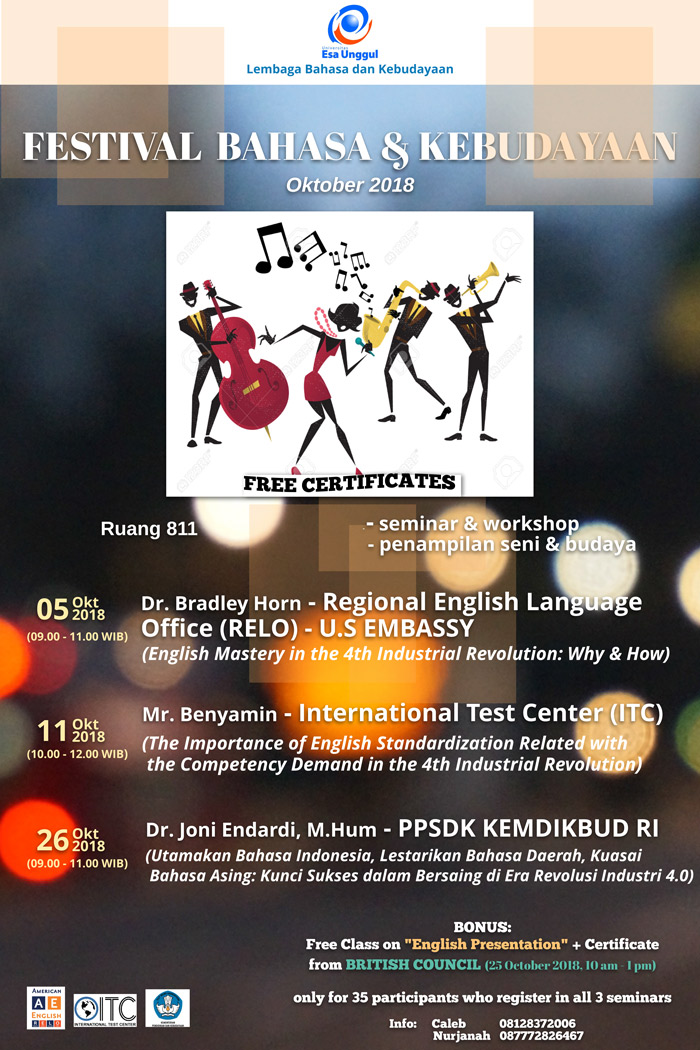 Festival Bahasa dan Kebudayaan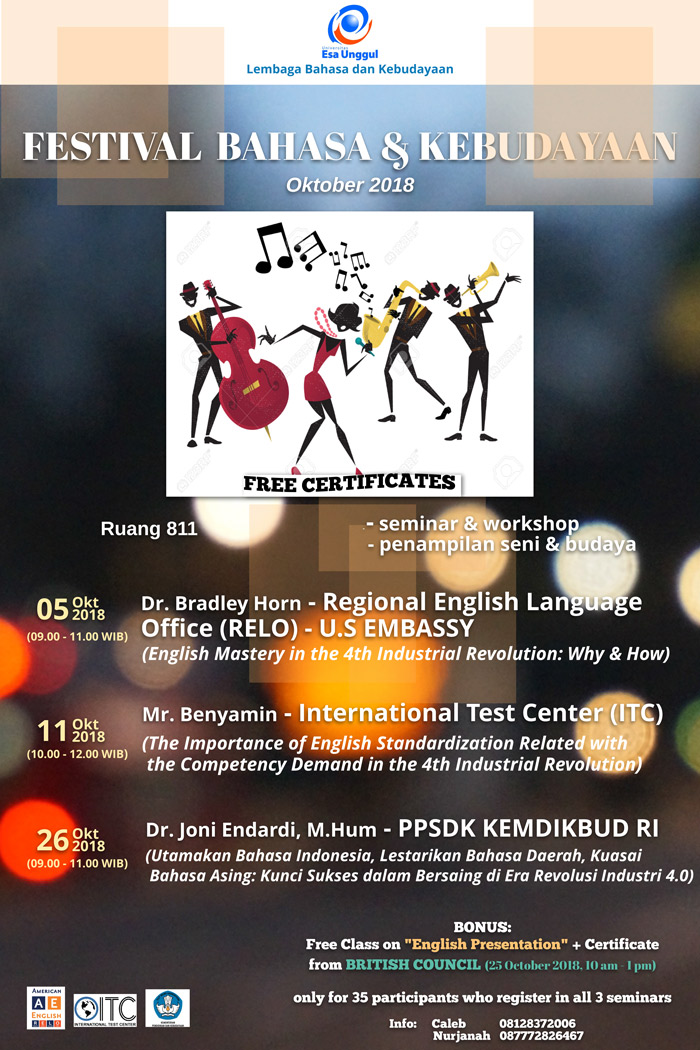 Hi guys….
This October, Lembaga Bahasa dan Kebudayaan of Esa Unggul University organizes Festival of Language and Culture which will be held at Kebun Jeruk Campus.
There will be seminars & workshop from RELO (Regional English Language Officer) of U.S Embassy, International Test Center (ITC) – Indonesia, British Council, and the Ministry of Education and Culture of the Republic of Indonesia.
All students, lecturers, and staffs of Esa Unggul are invited.
Come on, hurry up. Check the schedule and register yourself. Free certificates for you.
For information, please contact:
Caleb 08128372006
Nurjanah 087772826467