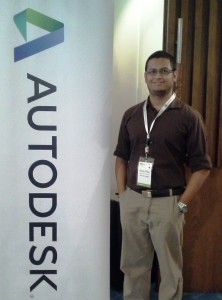 Geggy Gamal, S.Des, M.Des

Esa Unggul University, Product Design, Jakarta
Jl. Arjuna Utara Tol Tomang Kebun Jeruk, Jakarta 11510
Abstract—Autodesk alias design, the most powerful software for industrial designer. In Indonesia, many Indonesian industrial and know about this 3D software. Many of them only know the 3DMAX software, which mean this software used for architecture and interior designer. Furthermore, 3DMAX is the animation software,not for the concept design. Autodesk alias design has the strong basic form for the making model from designer's wild idea.

Index Terms—Autodesk Alias Software, 3D Software, Industrial design software, 3D Design
I.INTRODUCTION
Industrial design is the design required by the industry in desperate need of a pattern of ideas to improve the quality of the products it makes. The designers who work in industries in Indonesia, have made many new ideas to the needs of the community. Design history from the 1970s, they made only a design concept of a pencil. At that time, all made by designers is to use a manual system. The meaning of the manual here is to use a pencil, pen, ruler, and eraser mall. As technology goes, the longer a need for designers realized. Marker, softpastel, tape drawing until the computer is used by industrial designers around the world.
At this time, all the work facilitated by the computer. All designers can work on the project design through the computer. In the world of industrial design, 3D software Alias studiotools is used by all industrial designer, was accepted by the entire automotive industry and industrial products.
But why in Indonesia is only known by using 3D software max? because 3D max is a 3D software to create animated model. At that time, all the Indonesian people interested to try the 3D max. since then, its spreaded for human resources for 3D max.
3D max training were created and 3D projects using 3D max. this makes the creative industry players only know the 3D software in Indonesia are only using 3D max.
3D max is a 3D software for interior designers and architecture. Also described in Autodesk, 3D max is software to display the products created by the designer by using animation. So, the point here is not to create "design concept" but to create a snapshot of "animation" which will be disclosed to the client. That is why in Indonesia, many industrial companies do not understand the difference in 3D max software with real industrial software called as an alias studiotools.
IIA.UTODESK
Autodesk is an  American multinational corporation that focuses on  2D and  3D design  software for use in architecture, engineering and building construction, manufacturing, and media and entertainment. Autodesk was founded in  1982 by  John Walker, a coauthor of early versions of the company's flagship  CAD software product  AutoCAD, and twelve others. It is headquartered in  San Rafael, California.
Autodesk became best-known for its flagship  computer-aided design software  AutoCAD. In addition to  AutoCAD, Autodesk develops  Digital  Prototypingsolutions to visualize, simulate, and analyze real-world performance using a digital model during the design process. The company also develops  Building Information Modeling software to generate and manage building data using a three-dimensional building model. Autodesk also provides  digital media creation and management software from film and television visual effects, color grading, and editing to animation, game development, and design visualization.
picture 1. The logo of Autodesk
IIIAUTODESK.ALIASTUDIO
 Autodesk AliasStudio (formerly known as  Alias StudioTools) is a family of  computer-aided industrial  design products starting with DesignStudio as the entry-level conceptual design system, progressing to Studio, and then to AutoStudio as the top-of-the-line product with all of the options.
Tools for sketching, modeling and visualization are combined in one  software package. It meets the specialized needs of designers: sketching, freedom to experiment with shape and form, creating organic shapes, visualization for design review, and data exchange with  CAD packages.
As the product is sold specifically as  CAID rather than CAD, its tools and abilities are oriented more towards the "styling" aspect of design – that is to say, the product's housing and outer appearance. It does not go into mechanical detail to anywhere near the extent that CAD programs such as  Inventor,  Pro/ENGINEER and  SolidWorks do, but has a much more powerful set of tools for the creation of precisely sculpted curves and surfaces.
After  Alias was acquired by  Autodesk, StudioTools changed its name to Autodesk AliasStudio.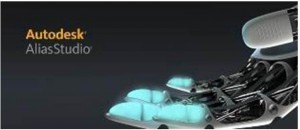 Picture 2. Autodesk AliasStudio
As of version 2010, Autodesk AliasStudio was split into separate standalone products: Autodesk Alias Automotive (formerly Autodesk AutoStudio), Autodesk Alias Design( formerly Autodesk DesignStudio), and Autodesk Alias Surface (formerly Autodesk SurfaceStudio).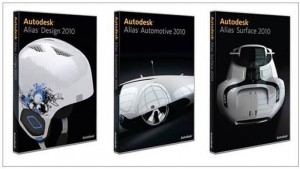 Picture 3. AliasStudio at version 2010 has separate to 3 bundle
IV.INDUSTRIAL.  DESIGNVEMENTMO
Industrial design is a combination of  applied art and  applied science, whereby the  aesthetics, ergonomics and  usability of  products may be improved for marketability and  production. The role of an industrial designer is to create and execute design solutions towards problems of form, usability,  physical ergonomics, marketing, brand development and sales.
The term "industrial design" is often attributed to the designer  Joseph Claude Sinel in 1919 (although he himself denied it in later interviews) but the discipline predates that by at least a decade. Its origins lay in the industrialization of consumer products. For instance the  Deutscher Werkbund, founded in 1907 and a precursor to the  Bauhaus, was a state-sponsored effort to integrate traditional crafts and industrial mass-production techniques, to put Germany on a competitive footing with England and the United States.
"Industrial Design (ID) is the professional service of creating and developing concepts and specifications that optimize the function, value and appearance of products and systems for the mutual benefit of both user and manufacturer".
Design, itself, is often difficult to define to non-designers because the meaning accepted by the design community is not one made of words. Instead, the definition is created as a result of acquiring a critical framework for the analysis and creation of artifacts. One of the many accepted (but intentionally unspecific) definitions of design originates from  Carnegie Mellon's School of Design, "Design is the process of taking something from its existing state and moving it to a preferred state." This applies to new artifacts, whose existing state is undefined, and previously created artifacts, whose state stands to be improved.
According to the  Chartered Society of Designers, design is a force that delivers innovation that in turn has exploited creativity.Their design framework known as the Design Genetic Matrix determines a set of competences in 4 key genes that are identified to define the make up of designers and communicate to a wide audience what they do. Within these genes the designer demonstrates the core competences of a designer and specific competences determine the designer as an 'industrial designer'. This is normally within the context of delivering innovation in the form of a three dimensional product that is produced in quantity. However the definition also extends to products that have been produced using an industrial process.
According to the ICSID  (International Council of  Societies of Industrial Design), "Design is a creative activity whose aim is to establish the multi-faceted qualities of objects, processes, services and their systems in whole life-cycles. Therefore, design is the central factor of innovative humanization of technologies and the crucial factor of cultural and economic exchange.
It is critical to the product development process that the industrial design and engineering aspects of a product are considered simultaneously. This can occur via two methods. The most streamlined method is for the product designer to have an education and/or background that encompasses both industrial design and engineering. Unfortunately, there are very few educational establishments (especially in the United States) that embrace this educational ideology. A survey of engineering and industrial design curricula clearly demonstrates this fault. The other method, which is utilized by most U.S. companies, is to employ or contract with separate teams that focus somewhat independently, with occasional meetings to ensure the primary goals of each team are met or exceeded. The difficulty with the latter process is that there is sometimes a vast disconnect behind the skills, education, and understanding of the two groups. This disconnect can sometimes become extremely cumbersome to the design process, and possibly fatal to the ultimate success of the product.
V.  3D MODELING
In  3D computer graphics, 3D modeling (also known as meshing) is the process of developing a  mathematical representation of any  three-dimensional surface of object (either inanimate or living) via  specialized software. The product is called a 3D model. It can be displayed as a two-dimensional image through a process called  3D rendering or used in a  computer simulation of physical phenomena. The model can also be physically created using  3D  Printing devices.
Models may be created automatically or manually. The manual modeling process of preparing geometric data for 3D computer graphics is similar to  plastic  arts such as  sculpting.
3D models represent a 3D object using a collection of points in 3D space, connected by various geometric entities such as triangles, lines, curved surfaces, etc. Being a collection of data  (points and other information), 3D models can be created by hand,  algorithmically (procedural modeling), or scanned.
3D models are widely used anywhere in  3D  graphics. Actually, their use predates the widespread use of 3D graphics on  personal computers. Many  computer games used pre-rendered images of 3D models as  sprites before computers could render them in real-time.
Today, 3D models are used in a wide variety of fields. The medical industry uses detailed models of organs. The movie industry uses them as characters and objects for animated and real-life  motion  pictures. The  video game industry uses them as assets for  computer and video games. The science sector uses them as highly detailed models of chemical compounds. The architecture industry uses them to demonstrate proposed buildings and landscapes through  Software Architectural Models. The engineering community uses them as designs of new devices, vehicles and structures as well as a host of other uses. In recent decades the  earth science community has started to construct 3D geological models as a standard practice.
Modeling processes
There are five popular ways to represent a model:
 Polygonal modeling – Points in 3D space, called vertices, are connected by line segments to form a polygonal mesh. Used, for example, by Blender. The vast majority of 3D models today are built as textured polygonal models, because they are flexible and because computers can render them so quickly. However, polygons are planar and can only approximate curved surfaces using many polygons.
  NURBS modeling – NURBS Surfaces are defined by spline curves, which are influenced by weighted control points. The curve follows (but does not necessarily interpolate) the points. Increasing the weight for a point will pull the curve closer to that point. NURBS are truly smooth surfaces, not approximations using small flat surfaces, and so are particularly suitable for organic modeling.  Maya, Rhino 3d and  solidThinking are the most well-known commercial software that uses NURBS natively.

Splines & Patches modeling – Like NURBS, Splines and Patches depend on curved lines to define the visible surface. Patches fall somewhere between NURBS and polygons in terms of flexibility and ease of use.

Primitives modeling – This procedure takes  geometric primitives like balls, cylinders, cones or cubes as building blocks for more complex models. Benefits are quick and easy construction and that the forms are mathematically defined and thus absolutely precise, also the definition language can be much simpler. Primitives modeling is well suited for technical applications and less for organic shapes. Some 3D software can directly render from primitives (like  POV– Ray), others use primitives only for modeling and convert them to meshes for further operations and rendering.

 Sculpt modeling – Still fairly new method of modeling 3D sculpting has become very popular in the few short years it has been around. There are 2 types of this currently, Displacement which is the most widely used among applications at this moment, and volumetric. Displacement uses a dense model (often generated by  Subdivision  surfaces of a polygon control mesh) and stores new locations for the vertex positions through use of a 32bit image map that stores the adjusted locations. Volumetric which is based loosely on  Voxelshas similar capabilities as displacement but does not suffer from polygon stretching when there are not enough polygons in a region to achieve a deformation. Both of these methods allow for very artistic exploration as the model will have a new topology created over it once the models form and possibly details have been sculpted. The new mesh will usually have the original high resolution mesh information transferred into displacement data or normal map data if for a game engine.
The modeling stage consists of shaping individual objects that are later used in the scene. There are a number of modeling techniques, including:
Modeling can be performed by means of a dedicated program (e.g., form•Z ,Maya, 3DS Max,  Blender, Lightwave, Modo, solidThinking) or an application component (Shaper, Lofter in 3DS Max) or some scene description language (as in  POV-Ray). In some cases, there is no strict distinction between these phases; in such cases modeling is just part of the scene creation process (this is the case, for example, with Caligari  trueSpace and  Realsoft 3D).
Complex materials such as blowing sand, clouds, and liquid sprays are modeled with  particle systems, and are a mass of 3D  coordinates which have either  points, polygons, texture splats, or  sprites assigned to them.  Sculpt
VICONCLUSIONS.
To recognize the industry-based 3D software, we recommend all students taking courses in industrial design or product design must be mastered autodesk aliasstudio rather than 3D max. thus, all graduates can disseminate this knowledge by teaching, training and give the information about this 3D software to the public.
REFERENCES
[1]      "Autodesk – Digital Prototyping". Autodesk. 2008. http://www.autodesk.com/digitalprototyping.
[2]  "Autodesk & Alias". 2006-03-12. http://usa.autodesk.com/adsk/servlet/index?id=5970886&site  ID=123112. Retrieved 2008-05-20.
[3]     de Noblet, J., Industrial Design, Paris: A.F.A.A. (1993)
[4]     Pulos, Arthur J., The American Design Adventure 1940-1975, Cambridge, Mass:MIT Press (1988)
Download File Pdf
Autodesk Alias Design software must be more known for Indonesian Industrial Designer